Mr. Tayto
Public Figure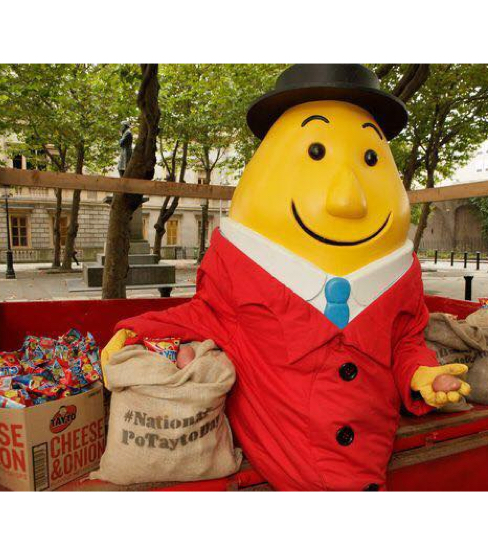 Mr. Tayto
Public Figure
Bio
Dapperly dressed crisp connoisseur.
Love a good joke and known to give a good roast… the humorous kind.. not the hot kind of course - I try to avoid them.
I'm no couch potato! You'll see me out and about at various social events so keep your eyes peel'ed for me looking fresh and crisp in my iconic red suit.
Accomplishments
2007 Irish General Election Candidate
2009 "The Man Inside the Jacket" Autobiography
Interests
Crisps
Cooking
New Product Recipes
Latin Dancing
Romance
Outdoor Adventures
Mr. Tayto Recommends
Your friends are here and you need a little something to get the party started...
With it's sizzingly scrumptious taste it's like the glitter ball of party treats. The kind of party snack that puts smiles on faces, laughter in the air and makes every get-together one to remember.
So. go on invite Occasions Corn Straws to be the life and soul of your party.
Mr.Tayto's latest TikTok antics!